Body as Coaching Instrument
Key practices for powerful presence, deep listening, awareness-building and transformational practice design, based on generative embodied coaching principles
A one-day immersive experience into the power of coaching in, with and through the body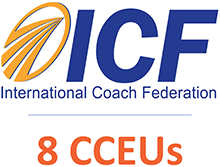 This 1-Day, experiential workshop is a solid foundational training for coaches wishing to develop practical skills, core concepts and creative principles in working with the body in business or life coaching.
Our body-mind connection and alignment determine how we think, how we feel, how we are perceived by others and what we achieve. And using posture, breathing and movement helps clients go deep quickly and creates lasting results.
Hence, the somatic line of development is an extremely helpful area for coaches to address. Coaches know the body matters and this is a training to clarify how, and give you many useful tools.
The workshop lays a solid foundation for developing outstanding coaching presence through embodied self-awareness and self- regulation of the coach herself/himself. The training also supports her/him develop enhanced embodied awareness of the client and practices for eliciting powerful insights and shifts in the client through somatic shaping, for quicker, deepen and longer-lasting learning and transformation.
Participants learn through practice a set of highly pragmatic tools that they can apply immediately to bring the body more to their business and life coaching. They also learn generative principles for designing developmental body-mind coaching exercices and ongoing practices for their clients that support them in developing both immediate insights and longer-term embodied transformation.
This live coach training workshop has been accredited by the International Coach Federation for 8 CCEUs, out of which 6,5 Core Competency CCEUs. 
Who this training is for:
Established coaches from the more holistic coaching schools, willing to deepen their mastery in the somatic line of development
Trained business and life coaches willing to kick off or deepen their use of bodymind practices with their clients for greater awareness and choice
Embodiment professionals (e.g. bodyworkers, movement, meditation or yoga teachers) transitioning into coaching and willing to leverage their bodymind skills as a future coach
Not completely sure yet if this coach training is for you but you'd like a taste of it?
Join Maud for one of her free access live webinar workshops on "Embodied Transformation – How the body makes a difference in coaching and facilitation"
Come if you'd like to gain:
A clear understanding of the relevance of body awareness, posture and movement to business and life coaching
Foundational principles and practices for working with the body confidently, ethically and safely in coaching
Practical embodied tools that can be applied with clients immediately for supporting clients to develop greater awareness and choice
Practices for eliciting powerful insights and shifts through the body in coaching conversations
Self-awareness practices (embodied state, moods and dispositions, preferences & styles, blindspots and shadow) for developing an outstanding quality of coaching presence
Practices for using the the felt sense to develop enhanced, whole-body listening, powerful intuitive questioning and direct impactful communication, so that you can offer highly attuned, skillful and timely coaching interventions in the moment
Foundational « body reading » skills to better perceive the clients' state, micro-movements and patterns at a subtle level
How to ask body-based operational questions that empower the client to develop their own self-awareness consistently
Robust techniques to manage pressure, intensity and complexity and support one's client to do so
Creative principles for crafting embodied coaching protocols and somatic practices that support clients to shape themselves as a whole person towards their desired way of being, seeing, interacting and acting in the world, in and through the body
Tips on how to make this work accessible within a business environment or the world of work
What the programme includes:
A Live 6,5 Hours Experiential Workshop via Zoom in the comfort of your home, offered to you in English, German or French and in 3 timezones (Americas, Europe, Asia)
An Integration Workbook and Media Resources (video, audio, articles) to deepen your learning
A 90-Min Follow-up session with the cohort 4 to 6 weeks after the workshop to share and deepen your learnings from practice
8 Continuing Coach Education Credits (CCEUs) to use toward the renewal requirements of your International Coach Federation (ICF) credential.
A Private Online Community Space to connect with other Coach participants, share questions, ideas, resources and spark projects together
Optional Practice Groups, self-organized with our support for initial setup and practice guidance materials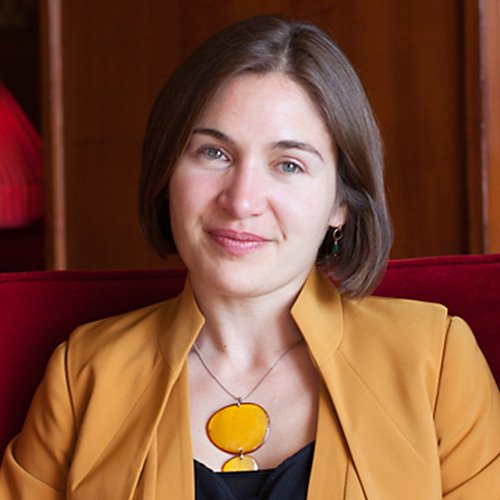 Maud Raber is a French embodiment coach, facilitator and trainer of embodiment coaches internationally. She is a Faculty of the Power of Embodied Transformation Programme, co-founder and lead trainer of the Moscow-based « Додзё Лидера » blended learning executive embodiment programme, and founder of the "Embodied Edge" Panel Discussion Series.
She supports the development of authentic leadership, resilience and interpersonal excellence for the future of work.
Accredited Leadership Embodiment Coach and Instructor, seasoned practitioner of Being in Movement somatic education, certified systemic representations facilitator, Focusing and Mindfulness practitioner. Also trained in: Embodied Yoga Principles, anatomy, Social Presencing Theater, the Alexander Technique, nonviolent communication, and student of Rinzaï Zen (Integral Zen). Her daily and weekly embodied practices include: Vinyasa and Hatha yoga, meditation, ki aïkido, tango, Movement Medicine, and 5Rythms dance.
Her clients include : Axa, BNP Paribas, Cartier, L'Oréal, Casio, SFR, KPMG, Arval, Publicis, Vallourec, X-FAB, OT-Morpho, EY Alumni, Havas Worldwide, SNCF, RFF, CNP Assurances, Ipsen, Léo Pharma, Skolkovo Moscow School of Management, Skolkovo Technopark, Webedia, the French Civil Aviation Authority, Terrafemina, SNCF au Féminin, The Collaborative Enterprise, University of Happiness at Work.

"Maud's online coach training enabled me to better include the body and use it as an instrument in my coaching work, and to be better able to access my intuition. I also deepened my capacity to develop embodied practices for my clients that support them on their journey of identifying, and ultimately changing their beliefs and assumptions about themselves.
I am now more attuned to my body and invite my clients more systematically and more skillfully to do the same.
I definitely recommend working with Maud: she is simply fabulous as a host, trainer and coach ! (I had the pleasure to experience her 1-1 as well)! She breaks the elements down in manageable steps even for people with little experience. She is clear and attuned to what is alive! Bravo, Maud. Learning with you is a pleasure!"
Miriam Binder-Lang (Germany), Integral Master Coach and Faculty, Integral Coaching Canada

"This course was brilliant, and so valuable! I appreciate all that went into its development. Maud's extensive background in embodiment work/practice really shows in the precision of her teaching. So grateful to be part of this."
Eric Troth (USA), Integral Evolutionary Leader, Coach and Facilitator

"I have participated in Maud's previous online course for coaches as a faculty member, and I loved Maud's teaching, in particular her clarity and the highly practical and interactive dimension she brings to the work. Great!"
Beatrice Hansen (USA), Principal, Presence-Based® Coaching